The most romantic Parisian cruise for Valentine's Day ! A 2h00 tour by the Seine, French cold cuts & cheeses board, a glass of wine, a glass of Champagne and 3 macaroons included per person!
YOUR NIGHT CRUISE "GOURMANDE" FOR VALENTINE'S DAY
You will embark at the Port Arsenal, in a wonderful boat with terrace, for a Valentine's Day cruise by the Seine in a typical parisian ambience.
After leaving the Port Arsenal, you will cruise towards the heart of the city to discover the most beautiful monuments and bridges of the incredible Paris illuminated. Our circuit will take you until the Liberty Statue located in the Grenelle Bridge, before making a U turn to see the Eiffel Tower sparkling its thousand lights, an amazing show that takes time every hour.
OUR OFFER INCLUDES: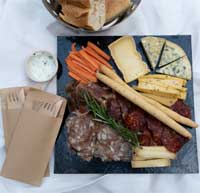 A board of 400g of cold cuts and cheeses to share for 2 people, made by our partner Oplato from finely selected matured products: Serrano Reserva ham, old-fashioned Auvergne sausage, Tomme de Savoie, Abondance, Fourme d'Ambert, Gouda with cumin...
But that's not all, you can also enjoy the great service of the bar and snacks on board.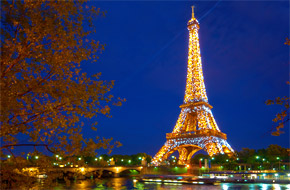 YOU WILL DISCOVER DURING THE CRUISE
Paris City Hall
Le Louvre
Place de la Concorde
Trocadéro
Eiffel Tower
Statue of Liberty
The museum of Orsay
Notre-Dame de Paris Cathedral
and many other wonders illuminated...
THE "PLUS" OF THE NIGHT CRUISE "LA PARISIENNE" WITH FRANCE TOURISME :
The boat with terrace
The french charcuterie and cheese platter
Pass in front of the Eiffel Tower during the lights show
Special Valentine's Day musical atmosphere
Bar and snacks on board